Photos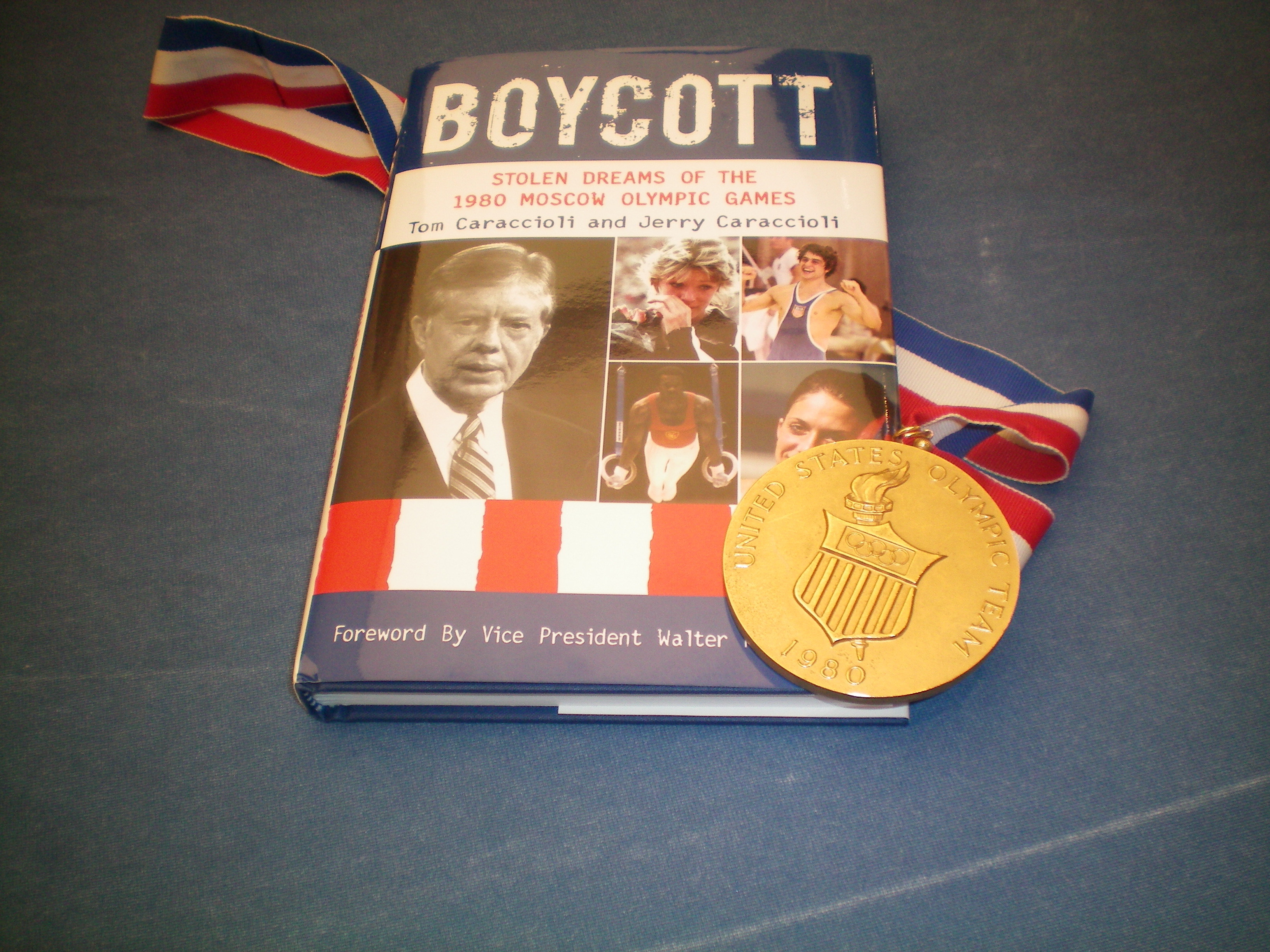 The Congressional Gold Medal officially added the 1980 U.S. Olympic Summer Games Team to the list of recipients that dates back to 1776 and contains less than 200 names including the likes of George Washington, Thomas Edison, The Wright Brothers – Orville and Wilbur, Douglas MacArthur, Jesse Owens, Jackie Robinson, Ronald and Nancy Reagan, Winston Churchill, Pope John Paul II and the Dali Lama.
CBS Sports' and NFL Hall of Fame broadcaster Lesley Visser join Tom and Jerry at a New York City event celebrating the release of BOYCOTT in June 2008.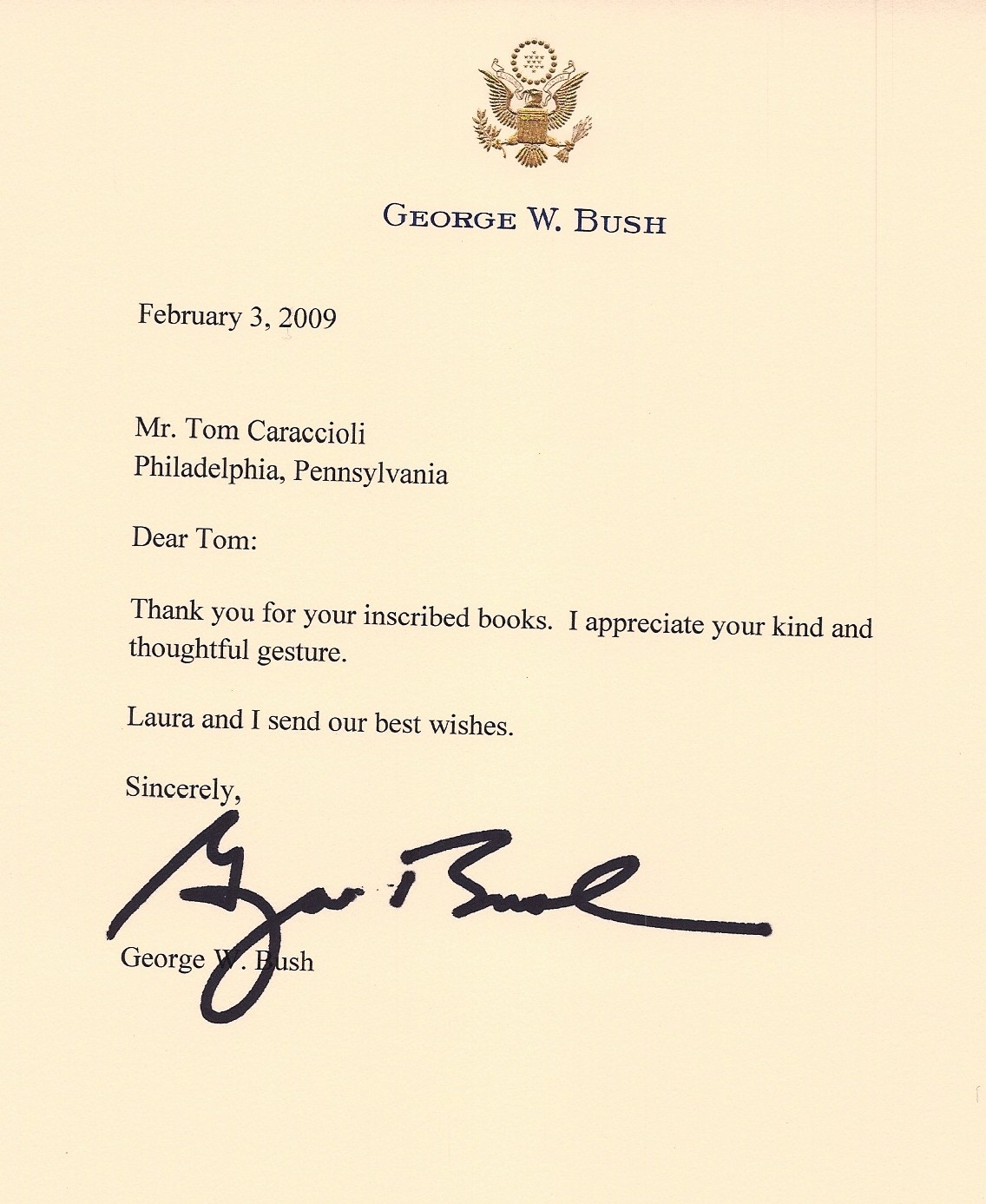 Through a friend in the White House, the authors presented President George W. Bush with both BOYCOTT and STRIKING SILVER just before leaving office. President Bush acknowledged the books with this note.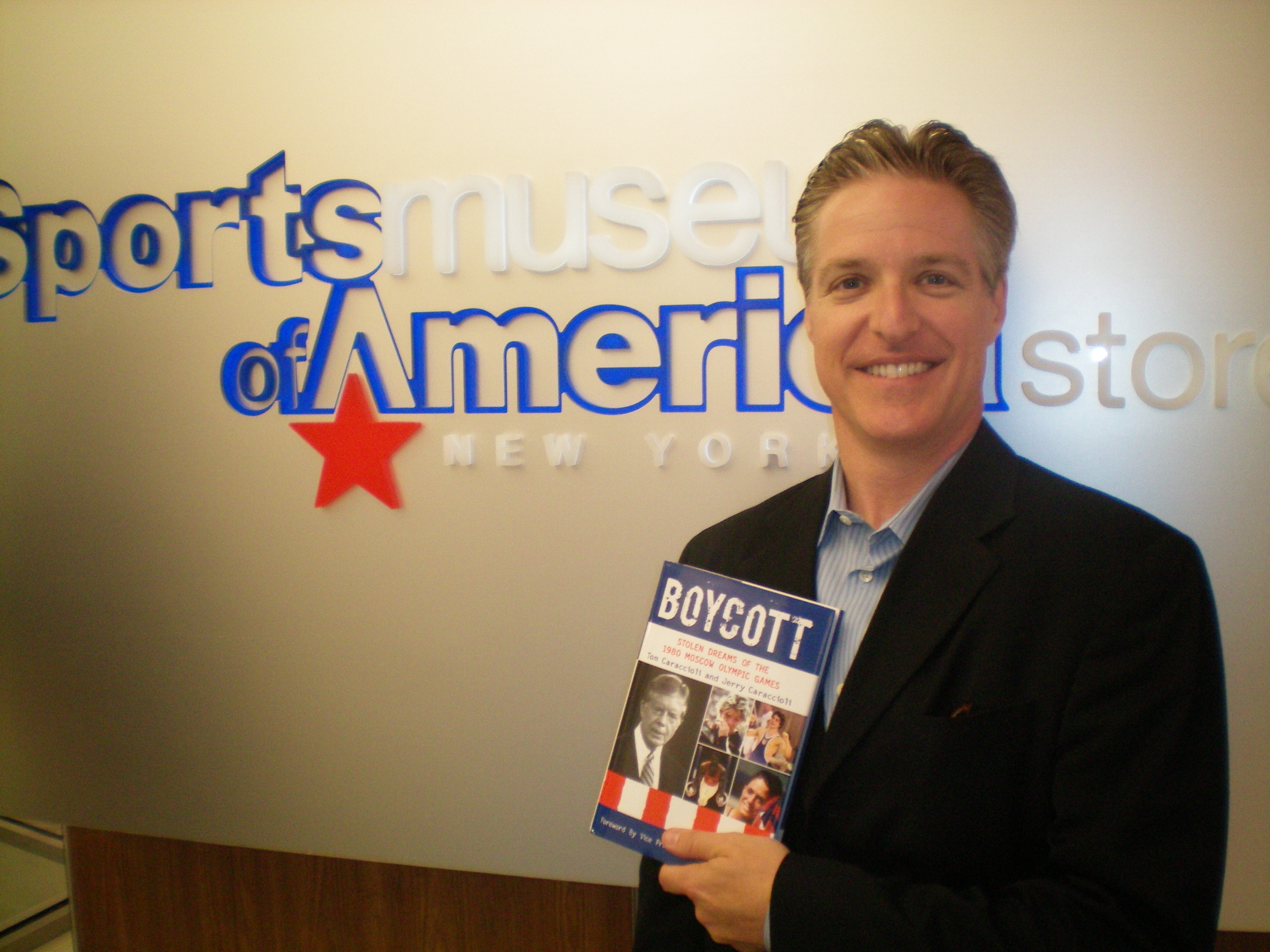 At the Sports Museum of America booksigning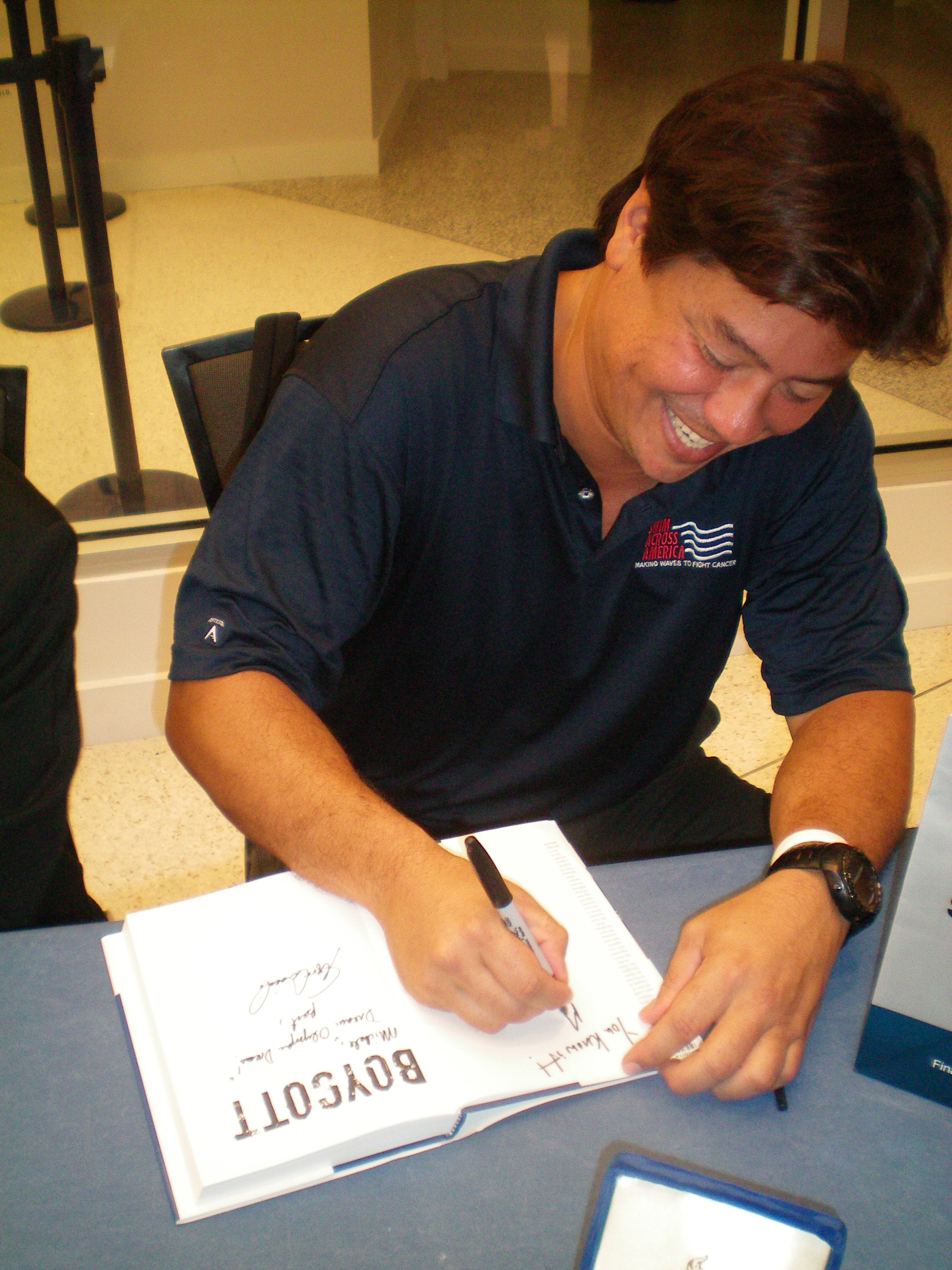 1980 Olympic swimmer and profiled athlete in BOYCOTT joined the author at the Sports Museum of America booksigning in August 2008.