Welcome
"The story of the U.S. boycott of the 1980 Summer Olympic Games is best told through the eyes of the young athletes whose dreams were dashed by the decision. Their compelling tales are told here, in BOYCOTT : Stolen Dreams of the 1980 Moscow Olympic Games. This was a time in U.S. history that should be remembered. This is a book that should be read."
— Christine Brennan, USA Today columnist, ABC News commentator, Author of Best Seat in the House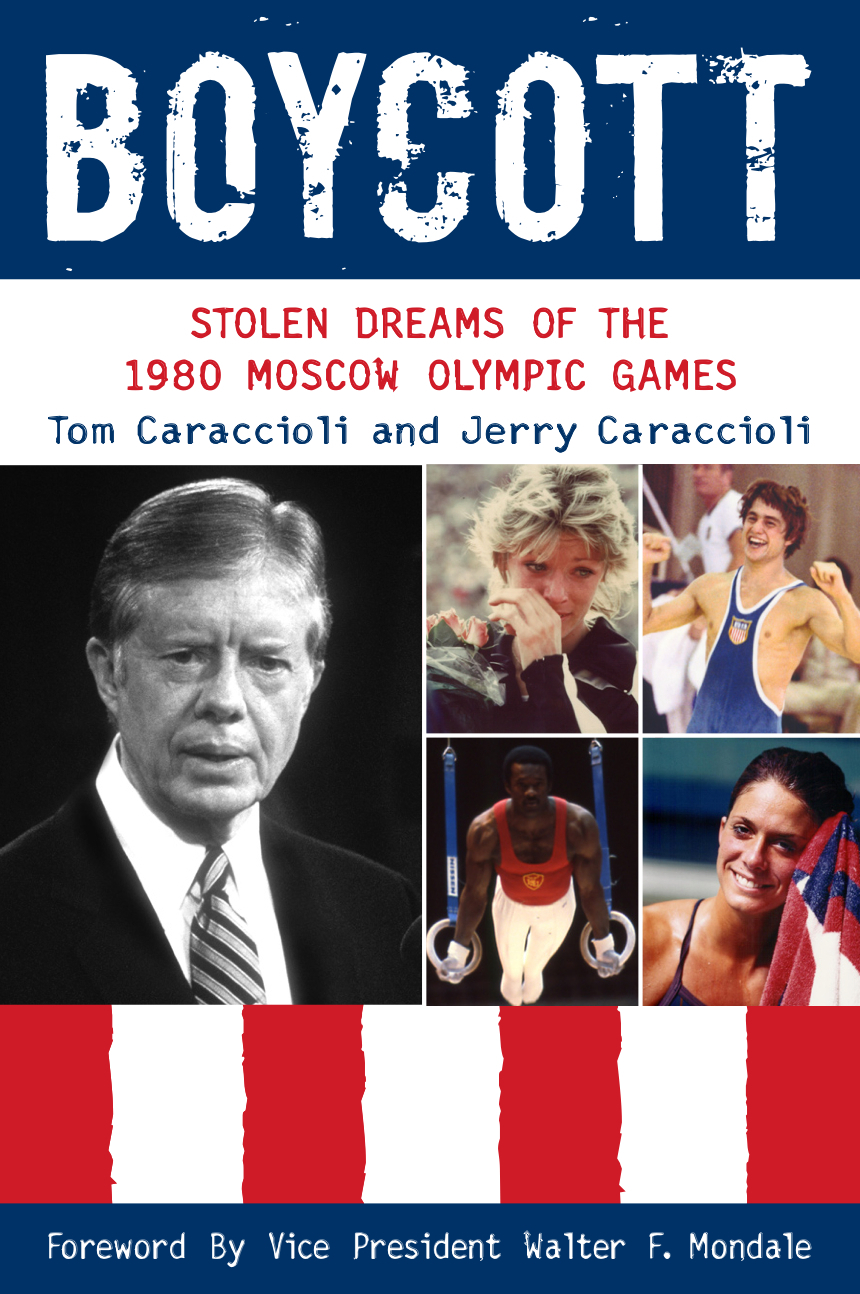 Foreword
By Vice President Walter F. Mondale

It has oft been said that sports offers the thrill of victory and the agony of defeat. In 1980, the Olympic Games, Winter and Summer, provided both and were bittersweet for me and many of my fellow Americans.

In February, I was thrilled to be in Lake Placid to open the Winter Games and be in the stands when the United States hockey team, which featured many players and the coach from my home state of Minnesota, won the gold medal. Two months later in April, I agonized over addressing the delegates of the United States Olympic Committee in Colorado Springs about the decision to boycott the Summer Games.

I have always been a sports fan, in general, and a fan of the Olympics, in particular. Though I was never quite a good enough athlete to make an Olympic team while growing up in southern Minnesota, I have always marveled at those who were able to accomplish that goal. I have a great sense of loyalty and empathy to the kids who didn't get the chance to live their dream of competing in the 1980 Olympic Summer Games in Moscow. For many, they only had a couple of years in their prime and would never get another chance like that again. They lost a big point in their lives that they weren't going to be able to reclaim. I know this is still a very raw moment in American history, and for that I am sorry.

I will always remember meeting with those athletes in the White House. Like they had been when the announcement was made to boycott the Games in Colorado Springs, they were very respectful and dignified despite the fact that in their hearts I'm sure most disagreed with the decision and just wanted to compete. I also can understand why some of the athletes may have felt as if they were used as political pawns because of what was at stake for them.

Certainly sending a team and going ahead with the Olympics, politically, would've been an easy thing to do. But, I can say unequivocally, boycotting the 1980 Olympic Summer Games was a very painful decision for all involved in making it, but one that we felt was the right thing to do.

The Soviet Union would've loved it if American athletes had made a big issue against our policy. They would've grabbed on to that and said, 'See, America is putting its own athletes down and the athletes are mad about it and want to come to Moscow.'

For the athletes of the 1980 United States Summer Olympic team during this era of American history and the Cold War, it was these men and women who unfortunately, and unwillingly, became the warriors in our country's defense of freedom. These men and women were the ones who were affected the most.

We must remember that America and the world confronted an enormously dangerous new action by the Soviet Union: it had invaded its neighbor Afghanistan without a shred of moral or legal legitimacy, seeking, by brute force, to suppress Afghan independence.

Like Nazi Germany, at the infamous 1936 Berlin Olympics, where Hitler tried to use the Olympics to legitimize his hideous government, so, too, Soviet dictators had begun to argue that the world's willingness to hold their Olympics in Moscow demonstrated that world opinion backed the Soviet Union despite widespread international resentment toward their government and its appalling abuse of its neighbor.

Of course, the Soviet Union system later spectacularly collapsed, disappearing forever from the world scene. I believe that our young athletes, who sacrificed so much, deserve great credit for their part in denying respectability to such an odious regime.

BOYCOTT: Stolen Dreams of the 1980 Moscow Olympic Games chronicles this very tragic moment of American and Olympic history and tells the story within its pages about the men and women who were called upon to make an extreme sacrifice because of an international conflict in which they had no control.


— Vice President Walter F. Mondale